June 8, 2022 Blog
HAPPY FATHER'S DAY!
Father's Day is a celebration for people to honor and show gratitude to their fathers. Similar to Mother's Day, Father's Day changes year to year. However, it is conventionally selected on the 3rd Sunday of June each year to celebrate. This year, Father's Day is on Sunday, June 19, 2022.
On June 19, 1910, the first-ever Father's Day was celebrated in the state of Washington, with the initiation of a woman named Sonora Smart Dodd. She attempted to establish an official anniversary corresponding to Mother's Day for male parents.
Father's Day in many countries around the world is considered a great holiday to bond family relationships. On this day, the children will show their gratitude and appreciation for the heavenly work of a respectable Father.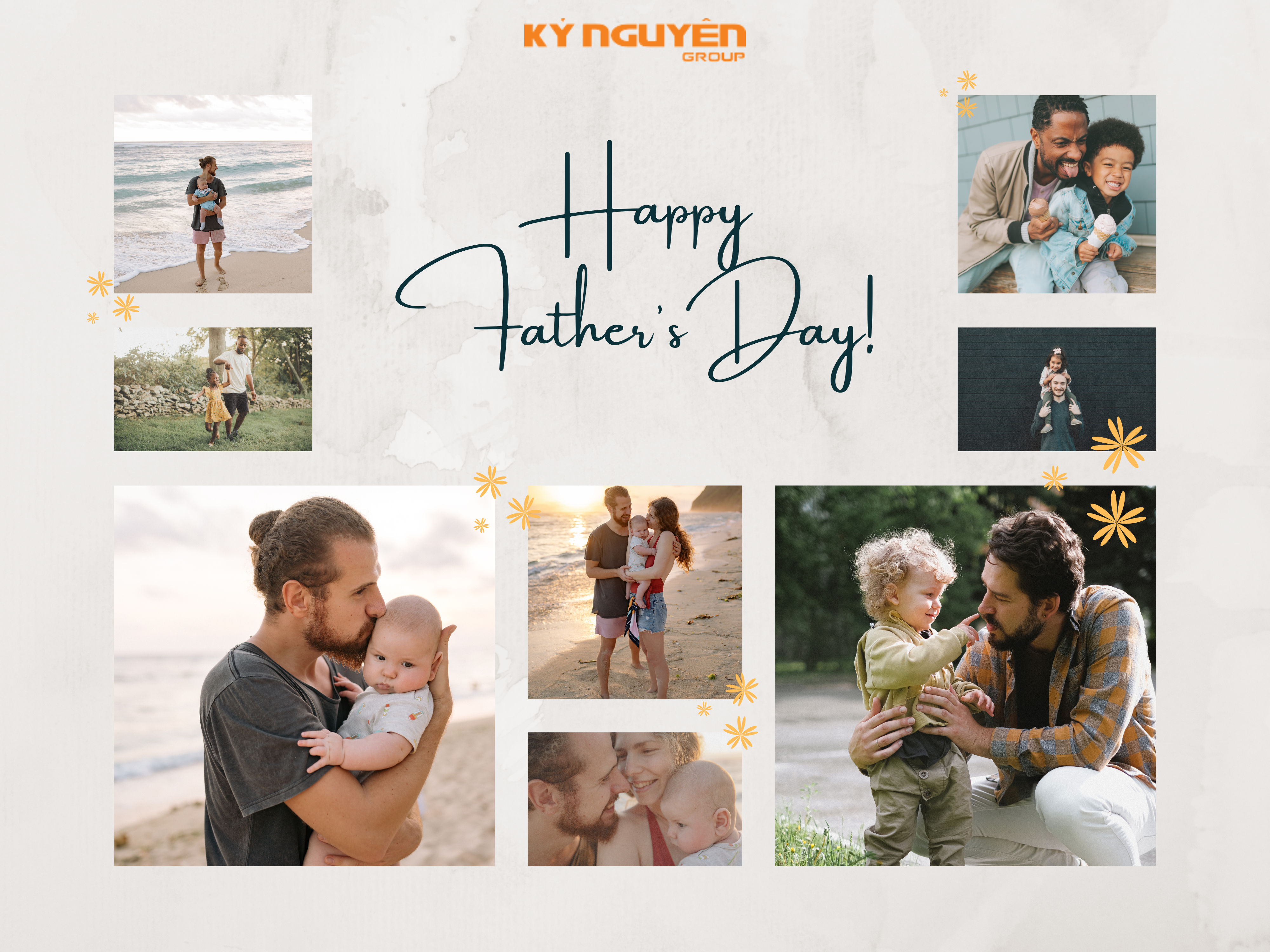 On this special occasion, Kỷ Nguyên would like to send our best wishes to the fathers. Hope you have a happy and wonderful day with families and loved ones.
HAPPY FATHER'S DAY!
_____________________
Hotline: 090 329 86 88.
Email: contact@kynguyenvn.com
Website: https://kynguyengroup.com
>>> Xem thêm:
7 ACTIVITIES FOR FAMILIES IN HANOI